AMULETA™ Security is an advanced hi-tech licensed professional investigative integrator firm that provides undercover investigators, digital forensics, e-discovery and investigative intelligence for both civil and criminal investigations in Canada, the U.S., and around the world.. Our clients are corporations, law firms, security service companies, cyber security firms and other professional groups that require licensed professional investigators.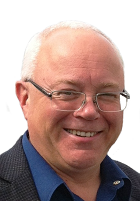 Dale Jackaman
President, AMULETA™
A cybercrime investigation is an intricate process that utilizes advanced forensic technology and skilled investigators to uncover and gather evidence pertaining to criminal activities carried out through computer systems and the internet. As a specialized investigative agency, we excel in assembling customized teams tailored to specific investigative requirements. Our team comprises not only traditional private investigators but also experts in cutting-edge technological surveillance and evidence gathering. We provide our services not only in Canada and the United States but also across the globe.
Our approach involves employing forensic techniques to meticulously collect evidence from a wide array of objects and devices. The primary objective is to establish clear links between the gathered evidence and the individuals responsible for committing the criminal offenses. Our expertise extends to handling cases that encompass both civil and criminal matters, and we are well-versed in conducting e-discovery work for law firms.
In order to conduct effective cybercrime investigations, our team consists of licensed professional investigators with diverse skill sets. Our investigators possess in-depth knowledge in various domains, including investigative human resources, electronics, radio systems, computer networks, digital devices, operating systems, firewalls, SCADA command and control systems, microwave communications, ultrasound, laser technology, infra-red, and numerous other areas. As investigative integrators, we meticulously select and combine the right experts to form teams that are ideally suited to meet the specific demands of each case, regardless of its location worldwide.
Our range of services encompasses a broad spectrum of cybercrime-related activities, including but not limited to organized crime, industrial espionage, state espionage, hacking, cracking, white-collar and blue-collar crimes, civil disputes, reinvestigation of criminal cases, e-discovery, wrongful dismissal cases, and much more. We pride ourselves on offering comprehensive solutions that cater to a diverse array of investigative needs.
Please feel free to reach out to us with any further inquiries or requirements you may have. We are here to assist you.