AMULETA™ Computer Security Inc. is an advanced hi-tech licensed professional investigative integrator firm that provides undercover investigators, digital forensics, and investigative intelligence for both civil and criminal investigations around the world. Our clients are individuals, corporations, law firms and other professional investigative companies. We provide services in English, Mandarin and Japanese.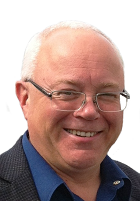 Dale Jackaman
President, AMULETA™
Companies are made of people who bring various skills to the table and Amuleta has been blessed with people who are the best of the best in some exciting and fascinating fields.
These include hi-tech investigators, often with a law enforcement or military background, high end network specialists trained in forensics, advanced IT security specialists, investigators with a psychology background, boots on the ground surveillance specialists and hi-technology surveillance specialists.
We also have technical surveillance counter measures (TSCM) experts, risk assessment specialists, critical incident planning and stress debriefing experts, software forensics specialists, forensic interviewers in multiple languages, translators, profilers with an military intelligence background, communications and logistics specialists, penetration experts, etc. It is a very long list.
Our clients include bio-tech and industrial chemical laboratories, hybrid electric vehicle manufacturing, alternative energy power development, not-for-profit agencies, law firms, other private investigative firms and more. We often take on cases that state law enforcement either can't do or won't do.
What can we do for you?