AMULETA™ is an advanced, hi-tech, licensed private investigative integrator in Canada, the U.S. and around the world.
It is indeed the individuals behind the computers who commit cybercrimes, and conducting investigations into such individuals requires the expertise of licensed professionals. The importance of proper and legal collection and handling of evidence cannot be overstated, as courts heavily scrutinize poorly or unlawfully obtained evidence.
At AMULETA™, we understand the gravity of people-focused investigations, and we are proud to integrate professional investigators with near real-time forensic intelligence, setting us apart in the investigative world. Our capabilities extend to executing court-ordered search and seizure orders with the assistance of highly skilled investigators and technologically advanced equipment.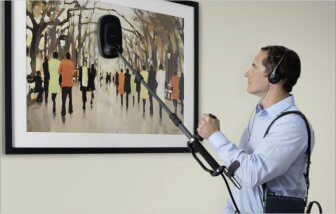 We offer a diverse range of services, including undercover operations, incident response handling, security and threat assessments, digital forensics, e-discovery, advanced security monitoring, and management guidance. Additionally, we provide technical surveillance countermeasures (TSCM) specialists who are proficient in locating hidden listening and video monitoring devices, even within networks and computing devices. It is worth noting that AMULETA™ excels in the emerging field of Network TSCM, which is a rare specialty undertaken by only a select few companies worldwide, and we have been at the forefront of this discipline for years.
While our TSCM services primarily cater to law firms and corporations, we may consider individual clients under special circumstances. AMULETA™ is an investigative firm that epitomizes the professionalism and cutting-edge practices of the twenty-first century.
If you have any specific inquiries or require our assistance, please don't hesitate to contact us.