AMULETA™ is an advanced, hi-tech, licensed private investigative integrator in Canada, the U.S. and around the world.
It's not the computers that commit the crime but the person(s) sitting in front of them.
Investigations of people is a serious matter best done by licensed professionals. The courts can take a dim view of poorly or illegally collected and handled evidence.
AMULETA™ integrates professional investigators and near real time forensic inteligence in a manner umatched in the investigative world.
We can execute court ordered search and seizure orders with some of the most skilled investigators and technicaly advanced equipment available.
We also conduct under-cover operations, incident response handling, security and threat assessments, digital forensics, e-discovery, advanced security monitoring and management guidance.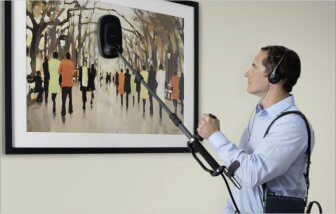 And, as part of our many faceted technological skills, we offer a complete complement of (TSCM) technical surveilance counter measures specialists - a fancy name for finding hidden listening and video monitoring devices - including inside networks and computing devices. This is the brand new world of Network TSCM, something extremely rare that literally only a handful of companies do around the world - and AMULETA™ has been doing this for years.

Our clients for TSCM work are law firms and corporations. We generally do not take on individual clients except under special circumstances.
AMULETA™ is, in every sense of the word, a twenty-first century professional investigative firm.