Any information security system and its supporting policy must include safeguards designed to protect against technical, physical and human vulnerabilities.
AMULETA™ is fully licensed as a security consultant firm to provide proper security assessments at all levels, in Canada, the U.S., and around the world.
Virtually all forms of security today now incorporate technological sophistication well beyond old school security companies. AMULETA™ has a more holistic approach and looks at the overall threat assessment from people to legal to physical and technological.
Our comprehensive Security Assessment has been designed specifically to meet the regulatory, legal and HR requirements and address the needs of organizations of all sizes for most any situation.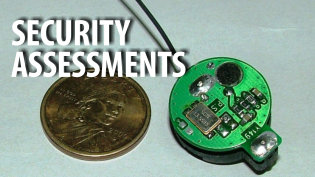 Need ISO level documentation for your security requirements? Amuleta does that too.